These general installation and maintenance instructions are provided by the Volktek support team. Always follow standard recommendations relating to proper installation, testing, maintenance, and reconditioning. In order to maximize system capabilities and avoid potential pitfalls, installers need to have an understanding of the best practices in configuring Ethernet network infrastructure for the factory floors.
I. Do Proper Earthing:
The Switches, Network Cabinet, and Rack to be placed in buildings or installation sites are kept above certain height from the ground level.
1. Why we need to do proper Earthing?
✓ To prevent exposing the switch to ESD
✓ To prevent the causes of equipment failure
2. How to check the Earthing Condition?
✓ Use a multi-meter and connect Red probe in Earth and Black probe in Neutral
✓ Ideal Voltage reading should be less than 3V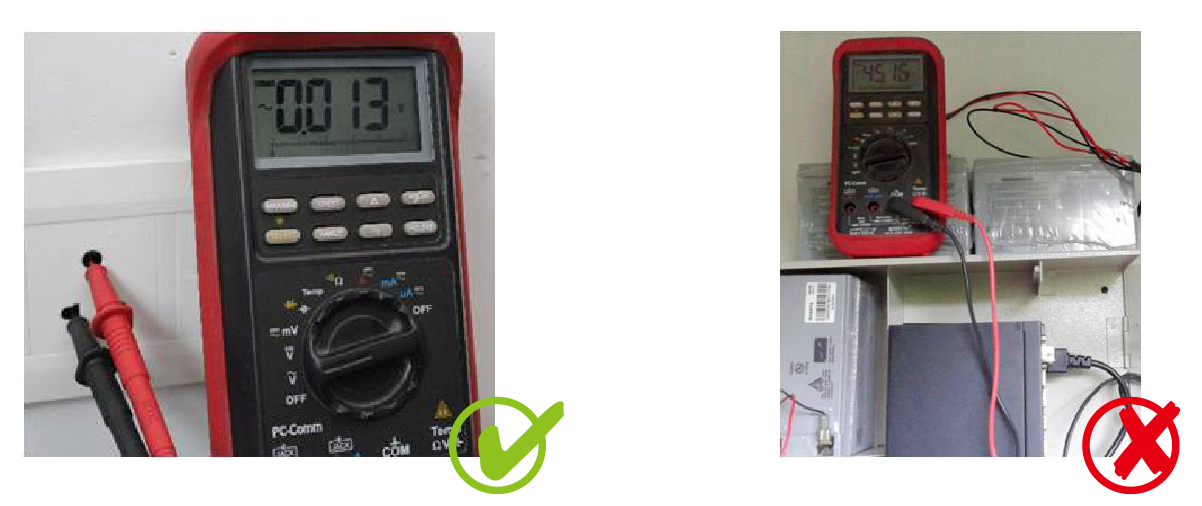 ---
II. Choose the proper size of cabinet/enclosure with door
Improper airflow due to limited space in the network cabinet leads to switch overheating, especially for industrial applications.
Benefits of a Bigger Cabinet
✓ Ample air space
✓ Good airflow
✓ Quicker heat dissipation
✓ Better switch performance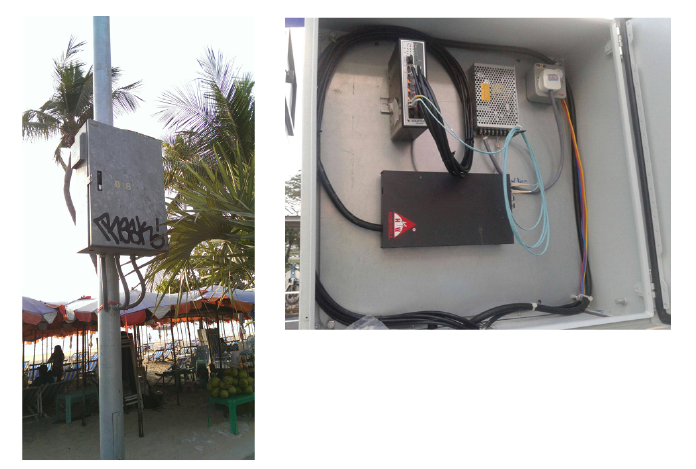 ---
III. Correct DIN-Rail Installation and Power Inserting
1. Installation Flow Chart
2. Step 1: Attach the DIN-Rail to the back of the cabinet/enclosure

3. Step 2: Grounding Installation
✓ Use a screwdriver to loosen the grounding on the switch
✓ Attached the grounding lug to the M4 screw grounding receiver
✓ Tighten the screws to prevent the lug from loosening
✓ Place the switch on the DIN-Rail then push the front of the switch toward the mounting surface until it snaps into place with a click sound
✓ Connect grounding wire to the grounding screw on cabinet/enclosure

4. Step 3: Wiring the cable and power on the switches
a. Wiring the cable
✓ Use a flat-head screwdriver to loosen the wire-clamp screws
✓ Insert the corresponding positive/negative into the contact receivers on the terminal block.
✓ Tighten the wire-clamp screws to prevent the lugs from loosening

b. Power inserting and power on the switches
✓ Using voltage measure to make sure the input voltage is within the range of proper power input specification.
✓ Assemble the positive and negative electric wire to the terminal block correctly as in "Wiring the cable"
✓ Using voltage measure to make sure the input voltage is in the operation range
✓ Turn off power source
✓ Plug the terminal block into the switch completely.
✓ Then turn on the power source
✓ After self-diagnosis, check the LED status on the switch to make sure it already successfully operated.
---
IV. Use two available power source to prevent network interruptio