Fierce and Strong like the Tiger - Happy Lunar New Year!
2022-01-14 Corporate News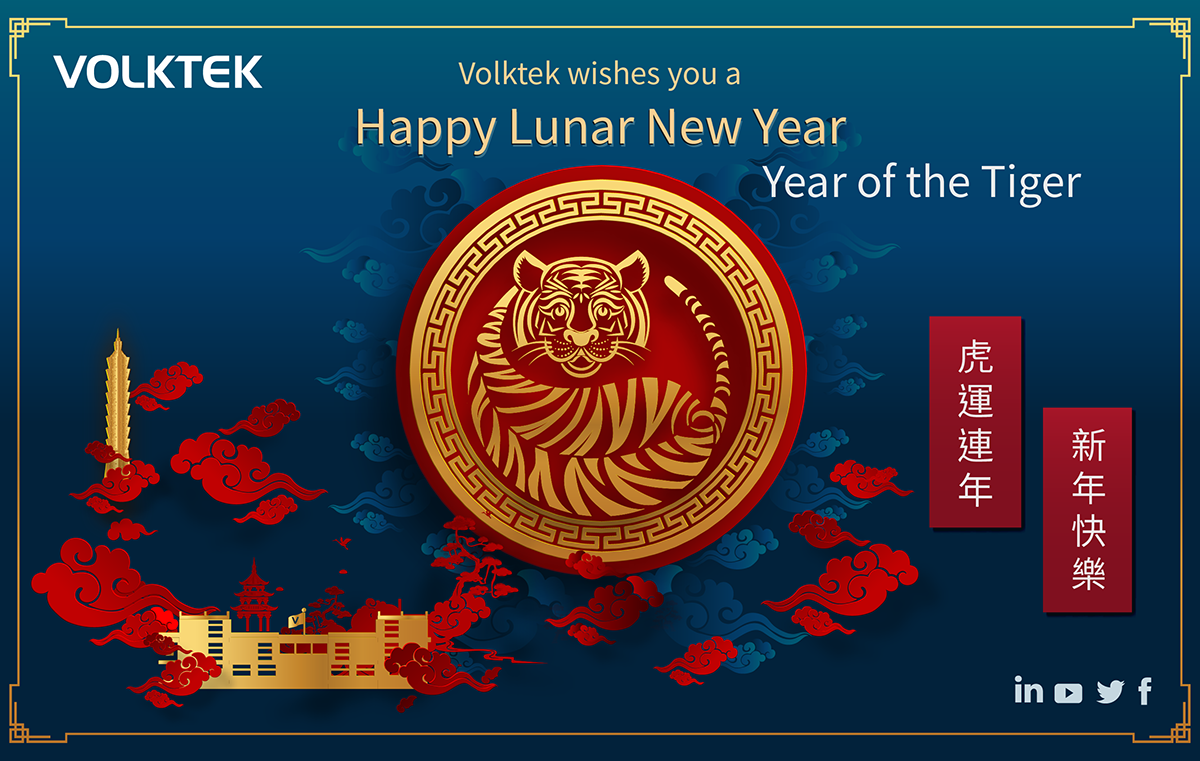 Dear Friends and Partners,

Soon it will be the start of a new year in the lunar calendar. Thank you for all your support in the past year!

We wish this is a year full of fortune, blessings, and prosperity. Let the year of the tiger be a prudent one, a fierce one, a strong one.

In Taiwan, Lunar New Year is a public holiday. Our Volktek headquarters will be closed from January 29 (Sat.) to February 6 (Sun.).

Please be advised to contact us through e-mail or you may call us and leave a voice message. We will get back to you as soon as possible.

Sincerely,
Volktek