Happy Lunar New Year of the Ox, Taiwan Holidays
2021-02-01 Corporate News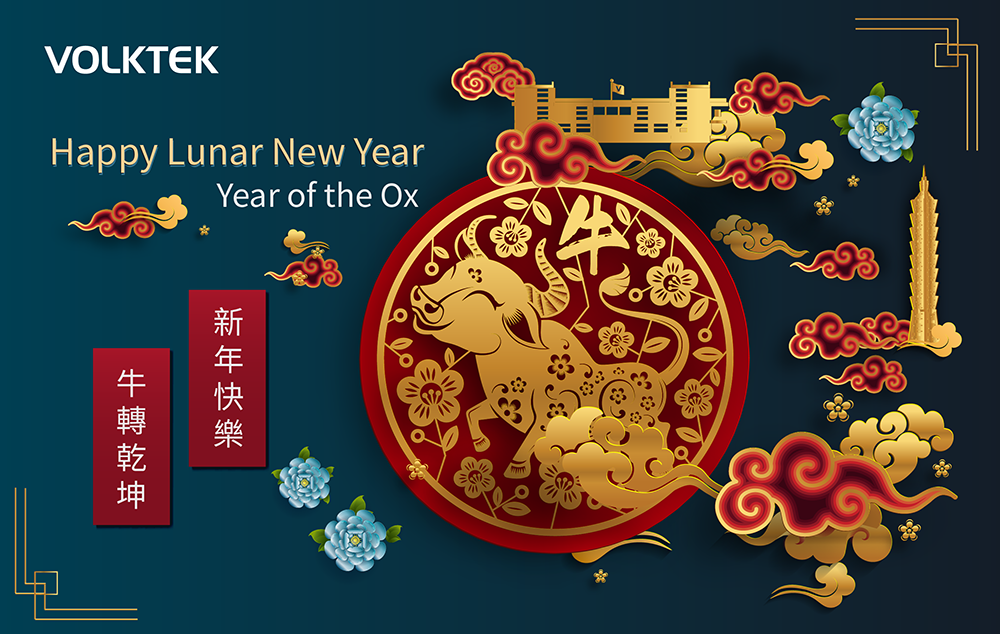 Dear Friends,
We want to welcome the Lunar New Year by wishing each and every one of you prosperity and fortune in this year of the Ox.
In Taiwan Lunar New Year is a public holiday, so we would like to inform you that our Taiwan headquarters will be closed from
February 10th (Wed.) to 16th (Tue.)
Please be advised to contact us through e-mail or to leave a voice message and we will get back to you as soon as possible.
Sincerely,
Volktek
Volktek manufactures and customizes Ethernet devices to the convenience of our end customers. Contact us for more information or subscribe to our monthly newsletter to receive info about product upgrades, special offers, updated information, and more news.