Introducing Hawkeye 9060, IEEE 802.3 bt 90W PoE++ Managed Industrial Switch
2021-02-01 Product News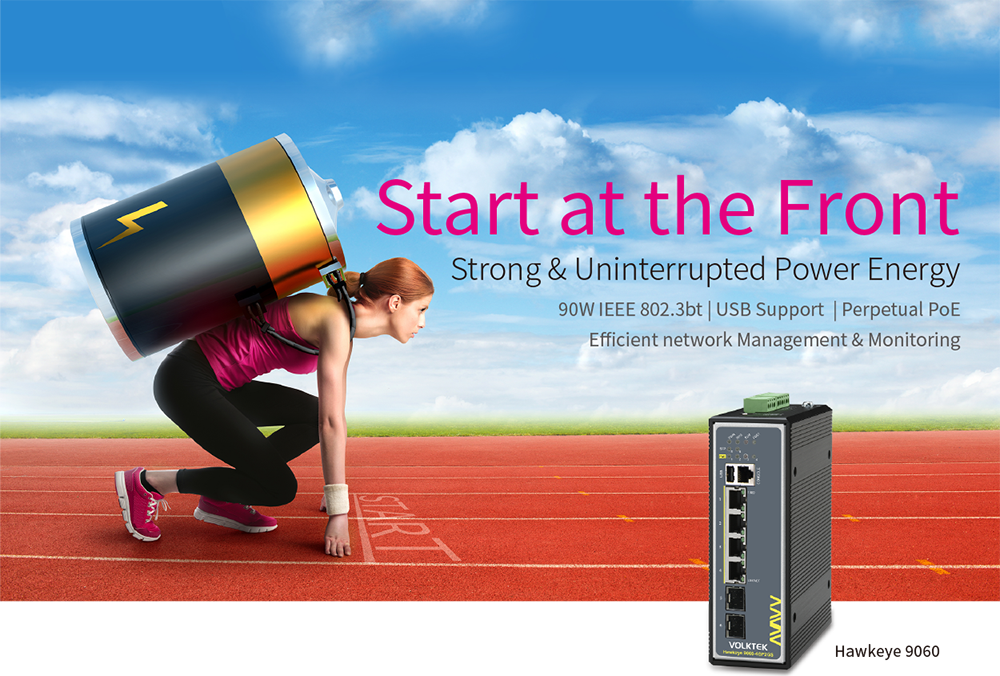 Hawkeye 9060
Introducing Hawkeye 9060, an industrial-grade switches family with the introduction of the Hawkeye 9060 series, 4 IEEE 802.3bt PoE++ ports Gigabitspeed Ethernet Managed Switch.
Infrastructure is becoming smarter and broadening the ways electronic appliances connect to give responsive and automated solutions. Applications like these require hardened rugged devices ready to operate under extreme temperature circumstances, a consequence of climate change. Hawkeye 9060 Series fits these requirements.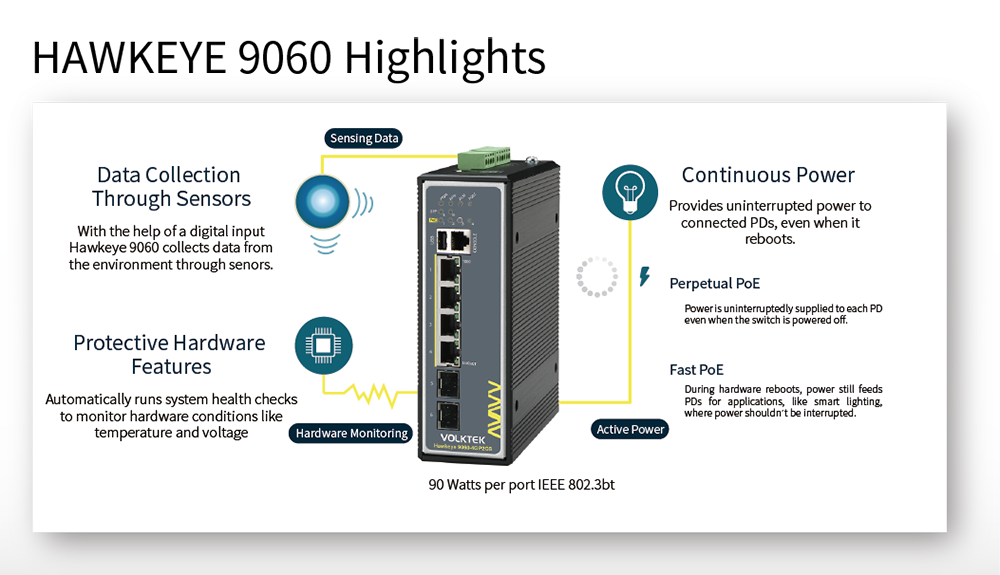 Physical Features
-Ultra Power Switch – Hawkeye 9060 is an industrial-grade managed switch that offers up to 90W per PoE port
-6 Gigabit Speed Ethernet Ports – It offers 4 x 10/100/1000 IEEE 802.3bt PoE++ RJ45 Ports and 2 x GbE SFP Slots
-2 Dry Digital Inputs for Sensors
-Long-Lasting Built – Industrial hardened switch with Aluminum Case (IP30); tested against burst, shock, and vibration, and wide operating temperature range (-40°C~75°C / -40°F~167°F)
-48~57V DC high voltage power input
Hawkeye 9060 is a solution that can be used in Management and Automated Systems
Interconnection is a necessity, the Hawkeye 9060 series (Hawkeye 9060-4GP2GS-240W-I & Hawkeye 9060-4GP2GS-360W-I) offers ultra power for applications with high-power requirements and Ethernet network aggregation packages for systems with data gathering capabilities to improve the quality of life and protect the environment like:
-Building automation
-Smart lighting
-Interactive and customized retail services
-Smart perimeter surveillance
-Management of Ecologic heating, ventilation, and air conditioning systems
Building Automation Solution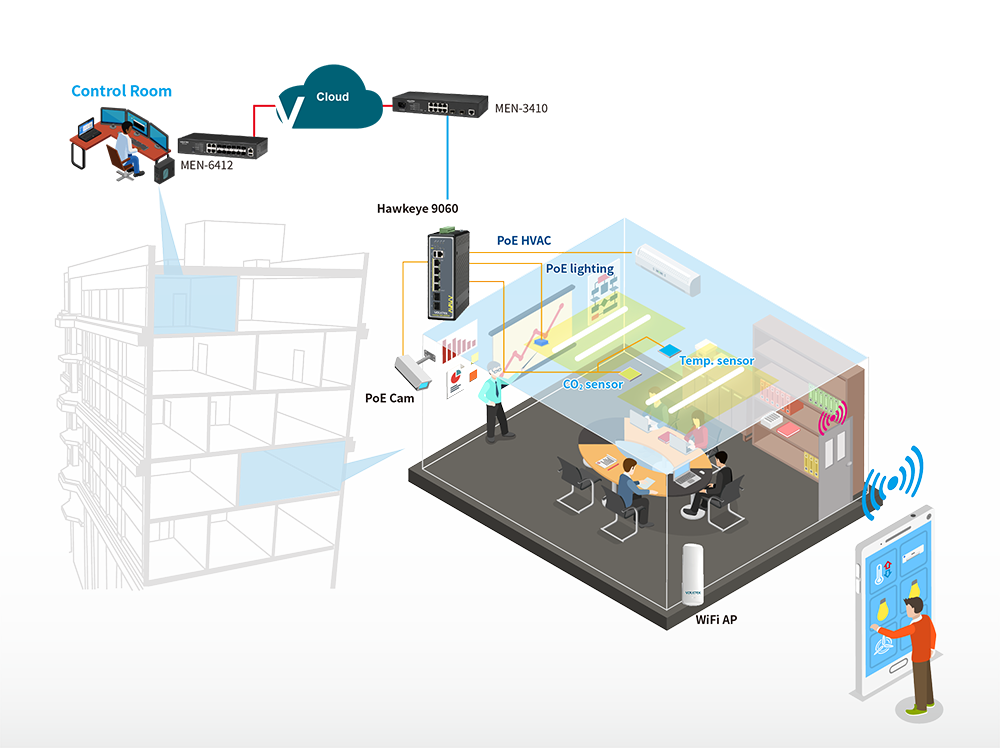 Device Highlights
-Full Management – SNMP v1/v2c/v3, RMON, Telnet, Web GUI
-Network Aggregation Quality – ModbusTCP, ONVIF, LLDP, Topology Map
-Hardware Protection – Continuous monitoring of its temperature and voltage protects its lifetime
-Smart Power Sourcing Equipment – PD automation integrated features and uninterrupted power
-Reliable Network and Super-Fast Recovery in Milliseconds – Xpress Ring, STP, RSTP, MSTP, LACP, Code Redundancy
-Shielded Against Cyber Invasion – MAC-based security, TACACS+, Traffic Monitoring, and Port-based protection
Air Pollution Monitoring and Smart Lighting System Solution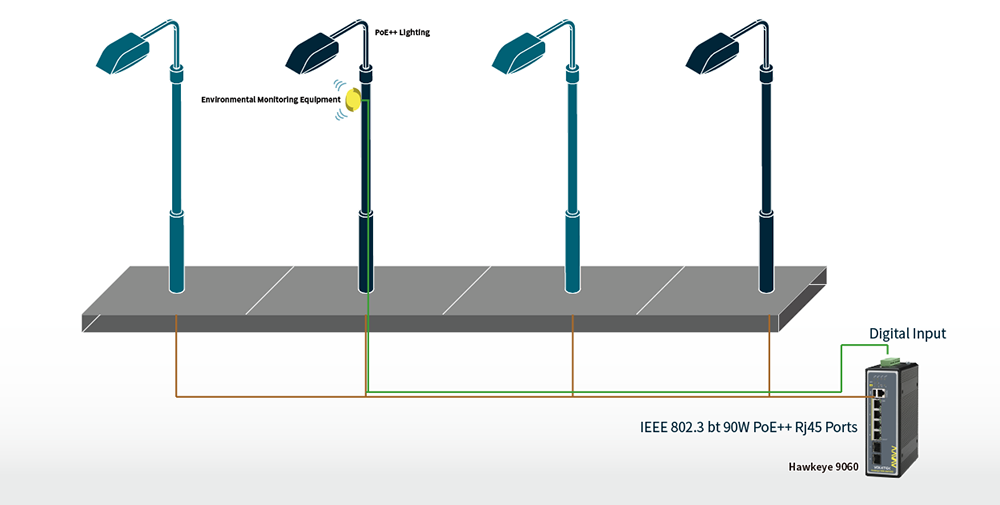 Volktek manufactures and customizes Ethernet devices to the convenience of our end customers. Contact us for more information or subscribe to our monthly newsletter to receive info about product upgrades, special offers, updated information, and more news.