Closer to What's Important - Remote and Secure Management Wherever You Are
2021-07-09 Product News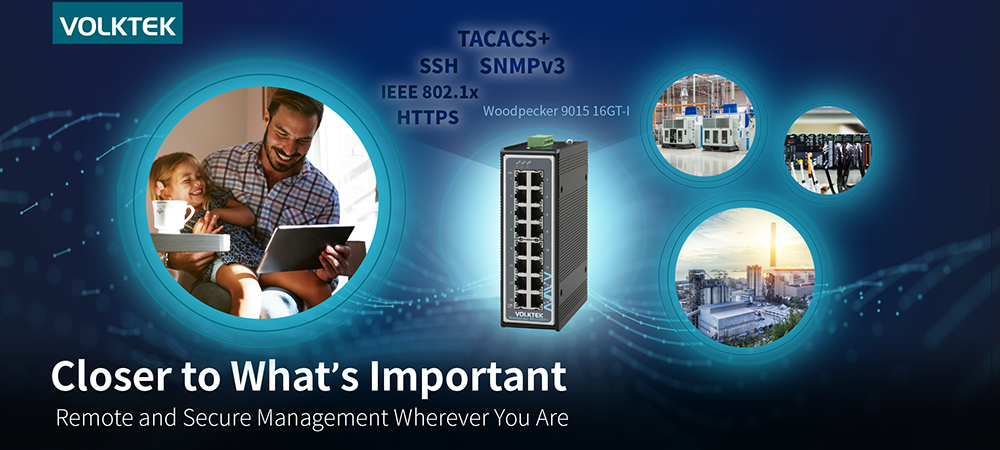 Closer to What's Important
Remote and Secure Management Wherever You Are
Woodpecker 9015-16GT-I is a managed Ethernet solution with hardware and software features that meet the needs of large-scale networks with a high density of devices.
Remote Management and Security
Enhanced network security with TACACS+, SNMPv3, IEEE 802.1X, HTTPS, and SSH for safe navigation to allow only authorized users.
All features are aggregated in a simple Web GUI to monitor network activity and manage the device.
In-Device Solutions

Reports Technical Issues
Intelligent features to assist technicians to maintain the network layer.
Groups Devices on 16 Individual Networks in one Device
High port density switch of narrow width that offers VLAN per port for applications with a large need of devices.
Protects from Network Intruders
Remotely Managed with safe navigation accessible through the internet.
Resistant and Rugged Structure
High performance in demanding environments, wide temperature range, and security protections against overvoltage, freefall, and vibrations.
Efficient Network
With network redundancy protocols and dual power input and alarm systems to reduce network downtime.
I
nquire