Making a Smart Network at Speed Priority | Industrial Ethernet Premium Series
2022-07-18 Product News
Making a Smart Network at Speed Priority
Industrial Ethernet Premium Series for Automation Industry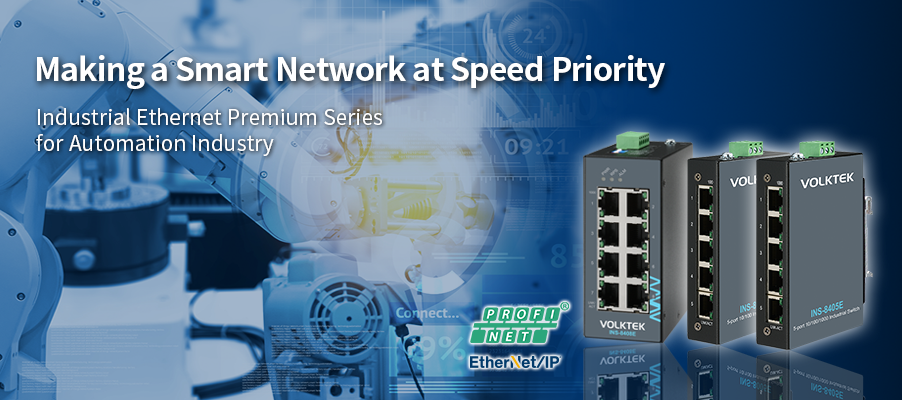 Building Automation, Factory Automation, and Process Automation require large and the number of automation devices, it has become important for automation industry to standard which make it possible to interconnect many different device in standard way.

To make all this work, Volktek has announced a new premium series of industrial Ethernet switches with option for 5 to 8 ports from Fast Ethernet to Gigabit Speed.

Up to 9 build in Software features such as Ethernet/IP QoS, Profinet QoS, storm control, the new premium series allow field-site engineers to easily expand reliable networks with plug-and-play simplicity. The Premium Series is an unmanaged switch for general automation to meet the rapid and reliable network expansion which is crucial to enhancing operational efficiency for industrial applications.