The new page of Volktek: Atthis series - High Bandwidth Broadband Solution
2022-08-30 Product News
The representative of comprehensive: Atthis series
The new page of Volktek: Atthis series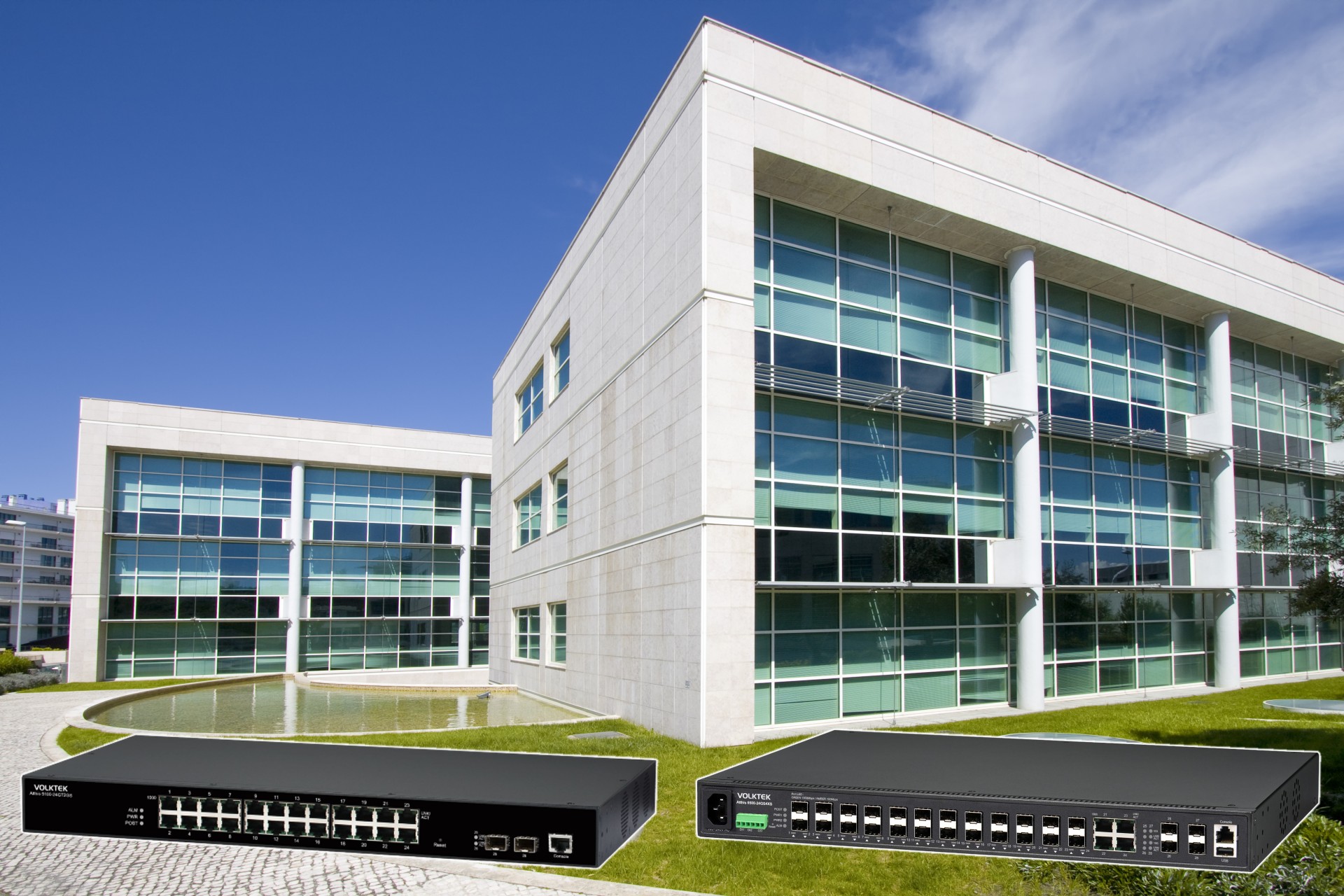 With business rely on network system in modern day, the demand for larger bandwidth and great speeds is getting higher than ever. Companies start to look for a solution that can build a network system for more than 100 people with speed and stability. Volktek has offered you a perfect solution, the Atthis series (Atthis 5100-24GT2GS-C & Atthis 6500-24GS4XS-C)
The Atthis 5100-24GT2GS-C is a managed commercial access switch equipped with 24 multi-rate RJ45 and 2 dual-rate SFP ports to provide customer diversity of building network system. With 52 Gbps bandwidth, Atthis 5100-24GT2GS-C will be capable of transmitting large amount of data without any difficulties. The IGMP snooping and MVR functions will create an environment that can save the bandwidth, reduces operational burden and enhances the overall network performance.
Next, let's put an eye on Atthis 6500-24GS4XS-C. It is a managed commercial L2+ aggregation switch equipped with 20 multi-rate (100/1000M) SFP slots plus four gigabit combo ports. Especially, this model supports 4-ports 1G/10G fiber uplink slots for high bandwidth demand. The 4 slots SFP+ for 1G/10G fiber uplinks can deliver wire-speed throughput with low latency for data-intensive application. Volktek's proprietary Xpress Ring built inside the Atthis 6500-24GS4XS-C can accelerate the process of data transmission. The most attractive feature is Atthis 6500-24GS4XS-C's monitoring system. By using SNMP and RMON design, user now can monitoring and troubleshooting easily from an 'in-band' SNMP management station or Internet web browser, or 'out of-band' on console port.
One thing worth to mention is that both Atthis 5100-24GT2GS-C & Atthis 6500-24GS4XS-C have one console port, which will help IT to configure and analyze the system in a convenient way.
In addition, network safety and stability are always the biggest concerns in building system. Sometimes system crashes can create a dangerous lack of visibility into operations and can shut down safety systems. The Atthis Series implements several defense mechanisms such as ACL, DHCP snooping, ARP, IEEE 802.1X and Port Security to deliver robust network security.
If you or your company are considering building FTTX network system, now it is the best moment to select what is best to you, the Atthis series.