Simplify network system in Extreme Condition - Flexible Mounting Options of DIN-rail
2022-09-01 Product News
Simplify network system in Extreme Condition
Flexible Mounting Options of DIN-rail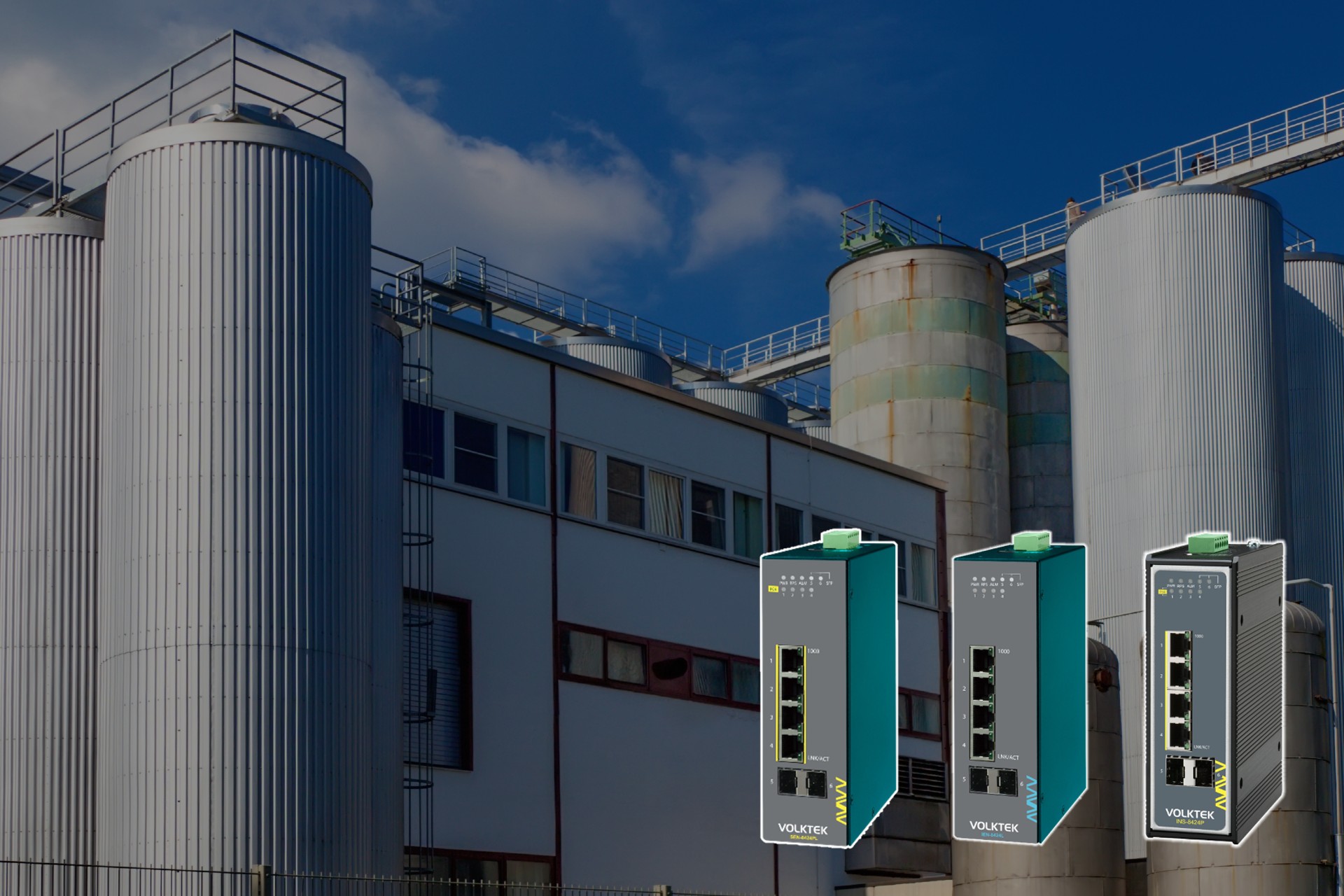 Sun, water, and air are the 3 basic elements to create life on earth. Then what is the essential device to build a network system? Switch. Whether is in the airport, mine ground, factory, or even national border, you will need switches once setting up a network system. Right now, Volktek has offer you the best solution to worth your every penny. Introducing the 8424 series (INS-8424P / IEN-8424L / SEN-8424PL)
The INS-8424P is an unmanaged 4-port PoE+ and 2-port SFP industrial switch designed for plug & play applications. The industrial standard design let it capable of operating in the harsh outdoor environment from -40°C to 75°C like summit station or cable car station. The PoE+ ports fallow IEEE 802.3 at that offers up to 30W, which could be used in surveillance system or other APs.
Next, the IEN-8424L & SEN-8424PL are lite-managed 4-port RJ45 and 2-port SFP hardened switches. With the LAMUNGAN lite-managed software, the user can easily understand and configure network system without hesitation. Hardened standard provides temperature tolerance from -10°C to 60°C that is perfect for most of indoor working environments. The SEN-8424PL also equipped with PoE function, it is surely the all-around 4 ports switch for general usage.
The 8424 series apply DIN-rail installation design can shorten the system construction time. What's more, the 8424 series equipped with power failure protection to prevent system shut down when the primary power stops working and the system will use alternative power. Meanwhile, it will activate the alarm system to notify technicians in the event of power failure.
If you're having difficulties choosing which is best for your system, just choose 8424 series. There will always be one type meets your demand.